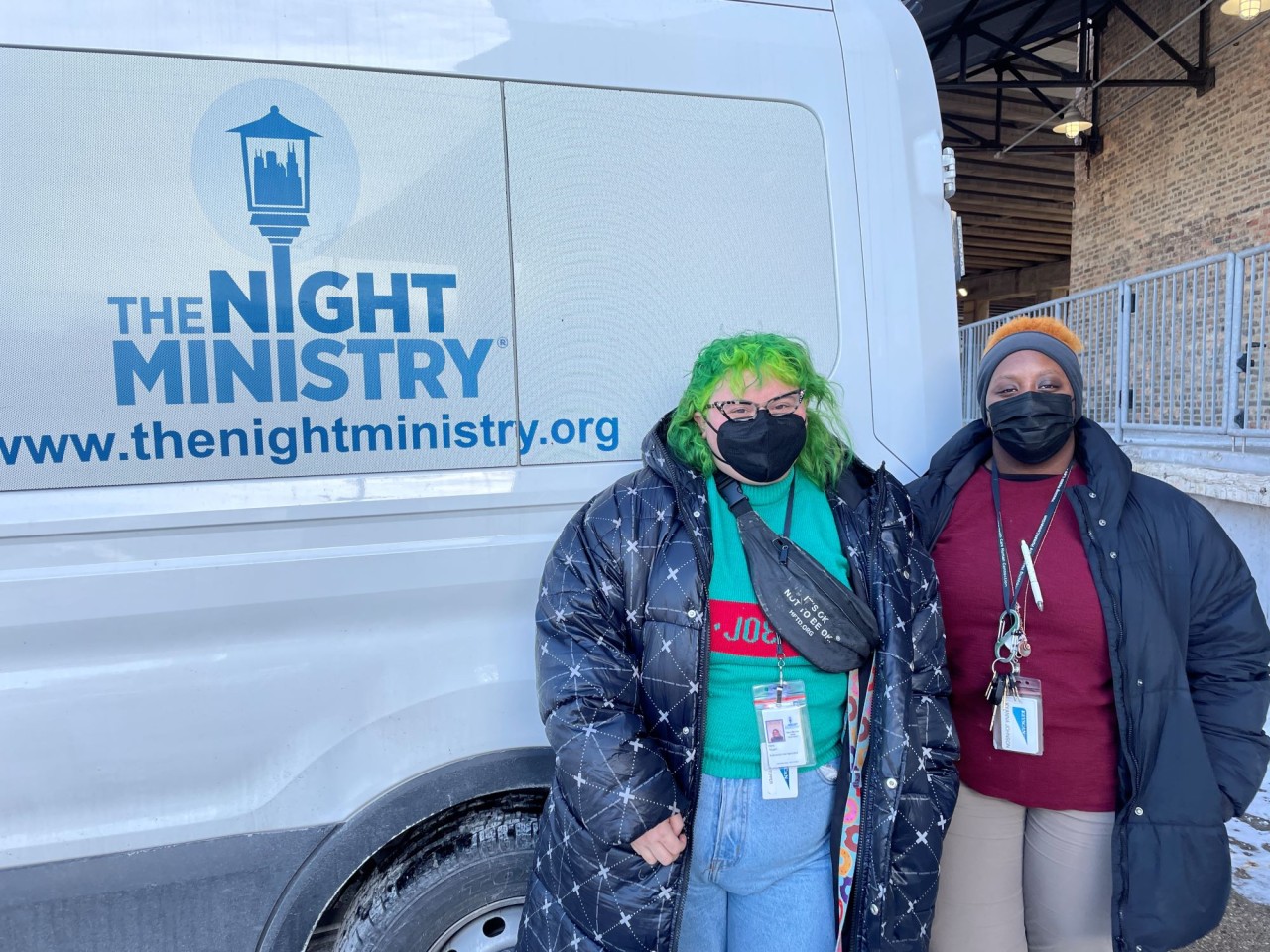 By Kyanna Johnson, Lead Street Medicine Outreach Professional, and Yoela Tepper, Substance Use Specialist

As members of The Night Ministry's Street Medicine Team, we see firsthand the damage to human lives caused by encampment sweeps—the removal by municipal authorities of personal property from an outdoor space where unsheltered individuals have gathered to live.
In a typical sweep in Chicago, the City will post notices announcing the date of a sweep. On that date, the Department of Streets and Sanitation will arrive at the encampment and begin removing items. This oftentimes includes property used for shelter, such as a tent, that is not occupied at the exact moment of the sweep, as well as personal items that are not being literally held onto by an individual when the dump trucks arrive.
Sweeps interfere with health care. Life-saving medications for conditions like asthma, diabetes, and depression, treatments for substance use, and harm reduction supplies are lost. So are documents containing dates of medical appointments and directions for getting to clinics and offices. These disruptions to an individual's ability to manage their health conditions can have debilitating and even deadly consequences.
Sweeps set individuals back in getting connected to critical services and resources. Important documents are discarded during sweeps, including identification cards, social security cards, and other papers required to get housed, find work, and secure benefits like food assistance. We often work for weeks or even months to help individuals obtain these documents. After a sweep, we have to start that lengthy process all over again.
Sweeps disrupt the ability of individuals to stay connected with service providers like The Night Ministry. Phones and phone numbers are tossed away, creating barriers to communication. This challenge is compounded if a client is unable to return to an encampment area following a sweep. The time it takes us to locate them, if we are able, is time we could have otherwise spent directly assisting them on a path to greater stability.
Sweeps are essentially evictions. Just as eviction from a house or an apartment adversely affects any community member, they extract a heavy toll on our neighbors living in encampments.
Want to read more stories like this? Be sure to join our email community!